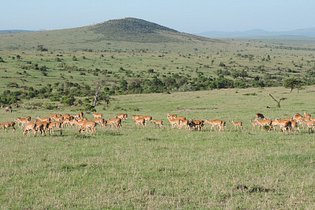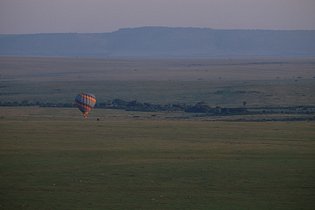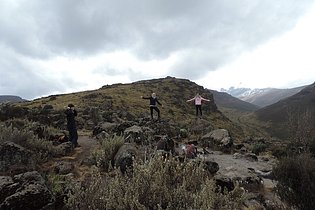 Making a Difference in the world of active adventure travel in Kenya, Tanzania through Uganda and Rwanda.
Welcome to YHA Kenya Travel online pages. We are delighted to share our collection of trips with you. From cultural hiking adventures to wildlife safaris, treks,mountaineering, hot air balloon ride, Private Epic Adventure Journeys and Expeditions including many more active ativity adventures, we have created Epic Active adventures to fit every interest and budgets.
Since 2010, YHA Kenya Travel has been renowned for its superb itineraries and top-notch Trip Leaders. What began all those years ago in a small office in Nairobi ,Kenya now has developed into one of the best liked tour agency leader for the adventure travel industry in Kenya and East Africa at large. Our commitment to excellence, value for money and good service, along with our longstanding relationships around the world with other tour operators guarantee that when you travel with YHA Kenya Travel, you will have a true experience doing a Kenya Adventure safari, Active Adventures to some of Kenya destination safari plaves, whether you are on a trek to the summits of Mount Kenya or Kilimanjaro, hiking through the enchanting villages of Tanzania and Kenya, or deep sea diving in Malindi of the Kenya's coastal strip.Make your Kenya Safari Bookings now!
TRAVEL WITH THE EXPERTS!
Over the last years we have managed to remain true to our original objective in offering unparalleled trips to the most fascinating corners of East Africa. We are a company of travelers, committed to creating superb lasting travel experiences for you.
Exciting adventure activities provided by YHA Kenya Tavel. A Tour Operated either on land, in water or in the air-sky.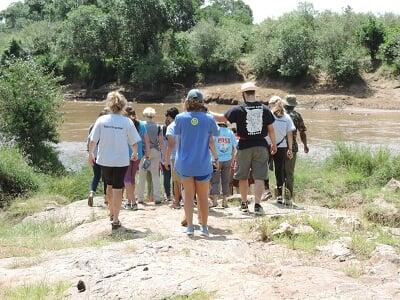 Epic Active Small Group Adventures -YHA Kenya Group Travel Safaris Tours
Get inspired choose our selected kenya safari bookings for epic active Kenya budget small group safaris kenya travel holidays packages. Experience a new travel perspective in adventure, small private groups, responsible travel and volunteer tours, wildlife safaris.
Have a passion for traveling in a group on a tight budget? Join our special discounted group epic safari holiday packages in Kenya. Small group safaris kenya travel. Active holidays is a really exciting active adventure safari with joining a small group tour which includes activities like game drives in Masai Mara national game reserve, Amboseli National Park, Samburu National Reserve and much more. Maasai Mara is the world renowned wildlife hub for Africa, Kenya with the famous wildebeest migration watch which occurs between July to October of every year. Masai Mara is rich in wildlife the Big 5 can be found in this national reserve while on this adventure safari. Read More>>>>
Active Kenya Adventure Safaris.
​Browse make Kenya safari bookings for our amazing epic active Kenya adventure safaris, Kenya safaris, Kenya tours, Kenya budget safaris, camping safaris, adventure safaris, travel, holidays, all inclusive trips.
​Try and enjoy our affordable Kenya Adventure Safaris/Kenya Budget Safaris/ Kenya Camping Safaris /Kenya Safaris /Summer Holidays Special Safaris, Lake Nakuru national park, tented camps, adventure safaris, Mara river , small private group, small group safaris Kenya, wildlife safaris, safaris offered, adventure tours, great rift valley, driver guides, Tsavo East , hot air balloon, Kenya and Tanzania, Amboseli national park, Kenya safari, tour operator, safaris tours, Kenya adventure, Masai Mara, game drive, days safari, Safari tors package. Read More>>>

Epic Active Kenya Camping Safaris/Epic Active Budget Camping Adventure Safari Tours
Kenya Camping Safaris/Budget Camping Adventure/ YHA Kenya Travel /Active Adventure Safaris Tours/Kenya Safari Bookings.
​Browse YHA Kenya Travel Tours And Safaris, Best affordable, Kenya Camping Safaris, Kenya budget camping adventure safaris, tours, Prices all inclusive trips.
​We offer and plan for Kenya Safari Holidays Packages, Kenya Camping Safari Tours, Active Adventures, Active Adventure Camping Safari Tours, beach holidays Kenya, Kenya Holiday Tours, Best Epic Active Adventure Kenya Camping Safaris, Kenya Budget Camping Safari in Kenya.
YHA Kenya Travel Tours And Safaris is a professional and experienced tour operator based in Nairobi Kenya. Our Adventure Safari holidays offered to clients with amazing safari itineraries to choose from for you to experience the wild, see stunning landscapes and incredible wildlife. Talk to us for a great Kenya adventure camping Safaris, honeymoon packages, holiday offers and specials, including balloon adventure safaris, wildebeest migration safari, Mount Kenya Climbing, Trekking, Hiking, small group adventures, all active adventures, Balloon Safaris activity adventure and many more at very affordable prices with an all-inclusive safari holiday packages make your kenya safari bookings with us.
Epic Kenya Budget Safaris/Travel/Tours/Active Adventures.
Browse amazing Kenya budget safaris, tours & packages fit for all budgets, with guaranteed scheduled departures. Kenya a must see holiday destination rich wildlife, game parks, beautiful beaches, great culture & majestic mountains.
Planning an Active adventure budget holiday trip to Kenya? Let Kenya be your dream destination this summer holiday. We are here to help you plan your African Kenya Safari Adventure, Book your safari now and get to explore Kenya.
Browse this site & book affordable amazing best tour packages, Kenya budget safaris-YHA Kenya Travel, budget holidays, budget Active adventure camping safaris, travel, all-inclusive trips.
Our Kenya budget safaris are run by an experienced team based in Nairobi Kenya. With all this experience. We inspire you with our selected safaris/ tours Kenya Budget Safaris, Budget Travel, African Budget Safari, Short Stay Packages, ACTIVE ADVENTURES, ACTIVE ADVENTURE , SAFARI BOOKINGS,Camping Tours, Budget Safaris, Camping Safaris, Cheap Safaris, Safari Package, Package Tour Kenya, Wildebeest Migration Safari, Affordable Safari, Budget Safari, Budget Tour, Kenya Budget, Budget Travel Kenya, African Budget Safaris, Travel On A Budget, Kenya Budget Holidays, Kenya, Cheap, Travel, Big 5, Wildlife Safari, Small Group Safari, Small Group Budget Safari, Budget Holidays in Kenya, Balloon Safaris Activity Adventure, Short Safaris, Climbing Mount Kenya.
Find Your Dream Epic Active Adventure Safari Holiday Kenya Package With YHA Kenya Travel Tours And Safaris..
Venture near and far to see where the wild natural things are in Kenya and Tanzania. Make your adventure experience the most interesting wildlife encounters. As you get ready to capture awesome stunning prize worthy shots along the way. Best Kenya Safari Bookings.
Experience unforgettable breathtaking views over The Maasai Mara National Game Reserve in Kenya from The Hot Air Balloon Safari Flight organized by YHA Kenya Travel.Hot air balloon safari ride is a great way to experience the spectacular wonders of beautiful scenery and wildlife in Masai Mara Game Reserve Kenya.An hour floating over the savannah starts at sunrise.
The dawn scenery from the balloon is breathtaking as you float above the diverse habitats of Masai Mara ReserveHot Air Balloon Ride in the African Sky.
There is more to Africa than wildlife; join in on this epic active adventure trek to encounter another wonder of nature. Trek up to Mount Kenya and enjoy spectacular sunrise from the summit. Best of Kenya Safari Bookings epic active adventures.